Soundtrack
A seguire troverete l'elenco di tutte le canzoni presenti in GTA V, suddivise in base alla stazione radio di appartenenza. Nella soundtrack sono incluse anche le musiche dinamiche che potranno essere ascoltate durante determinate missioni.
Self Radio

La stazione radiofonica chiamata "Self Radio" potrà essere sfruttata dai giocatori per creare la propria soundtrack personalizzata. Seguite la guida dedicata su come inserire le proprie canzoni su Self Radio per ascoltare i vostri brani su GTA V.
Radio Los Santos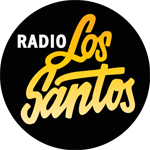 DJ: Big Boy.
YG - I'm a Real 1
100s - Life of a Mack
Ab Soul Ft Kendrick Lamar - Illuminate
A$AP Rocky feat. Aston Matthews & Jowy Fatts - r-cali
Marion Band$ feat. Nipsey Hussle - Hold Up (prod. by 1500 or Nothin')
BJ The Chicago Kid feat. Freddie Gibbs & Problem - Smoke and Ride
Kendrick Lamar - A.D.H.D
Jay Rock feat. Kendrick Lamar - Hood Gone Love It
The Game ft 2Chainz & Rick Ross - Ali Bomaye
Freddie Gibbs - Still Livin'
Future - How It Was
Problem ft Glass Malone - Say That Then
Clyde Carson ft The Team - Slow Down
Gucci Mane ft Ciara - Too Hood
Gangrene - Bassheads
Space 103.2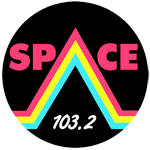 DJ: Bootsy Collins.
Bootsy Collins - I'd Rather Be With You
D-Train - You're The One For Me
Eddie Murphy - Party All The Time
Evelyn Champagne King - I'm in Love (12" Version)
Kano - Can't Hold Back (Your Lovin')
Kleer - Tonight
Bernard Wright - Haboglabotribin'
One Way - Cutie Pie
Rick James - Give It To Me Baby
Sho Nuff - Funkasize You
Stevie Wonder - Skeletons
Taana Gardner - Heartbeat (Club Version)
Zapp - Heartbreaker, Pts, 1-2
West Coast Classics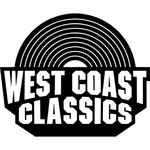 Direttamente dalla città di Davis, la musica dei tempi del cercapersone.
DJ: DJ Pooh.
2Pac - Ambitionz Az A Ridah
Compton's Most Wanted - Late Night Hype
DJ Quik - Dollaz & Sense
Dr. Dre (ft Snoop Dogg) - Still D.R.E.
King tee - Played Like A Piano
Dr. Dre (ft Snoop Dogg) - The Next Episode
Ice Cube - You Know How We Do It
Kausion - What You Wanna Do
Kurupt - C-Walk
Mack 10 & The Dogg Pound - Nothin' But The Cavi Hit
MC Eiht - Streiht Up Menace
N.W.A. - Appetite For Destruction
N.W.A. - Gangsta Gangsta
The Dogg Pound - What Would U Do
Snoop Dogg - Gin And Juice
The Geto Boys - Mind Platin' Tricks On Me
Too $hort - So You Want To Be A Gangster
Rebel Radio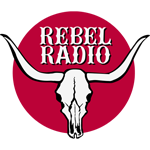 Il vero sound di Blaine County: ubriaco, armato e pronto a far festa.
DJ: Jesco White.
Charlie Feathers - Can't Hardly Stand It
Hank Thompson - It Don't Hurt Anymore
Hasil Adkins - Get Out Of My Car
Jerry Reed - You Took All The Ramblin' Out Of Me
Johnny Cash - General Lee
Johnny Paycheck - It Won't Be Long (And I'll Be Hating You)
Ozark Mountain Daredevils - If You Wanna Get To Heaven
Waylon Jennings - Are You Sure Hank Done It This Way
Waylon Jennings - I Ain't Living Long Like This
Willie Nelson - Whiskey River
C.W McCall - Convoy Theme Song
Los Santos Rock Radio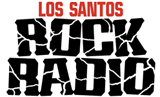 DJ: Kenny Loggins.
Billy Squier - Lonely Is The Night
Bob Seger - Hollywood Night
Bob Seger - Night Moves
Chicago - If You Leave Me Now
Def Leppard - Photograph
Don Johnson - Heartbeat
Elton John - Saturday Night's Alright For Fighting
Foreigner - Dirty Boy
Gerry Rafferty - Baker Street
Greg Kihn Band - Breakup Song (They Don't Write 'Em)
Julian Lennon - Too Late For Goodbyes
Kenny Loggins - I'm Free (Heaven Helps The Man)
Phil Collins - I Don't Care Anymore
Queen - Radio Ga Ga
Robert Plant - Big Log
Simple Minds - All The Things She Said
Small Faces - Odgen's Nut Gone Flake
Steve Winwood - Higher Love
Stevie Nicks - I Can't Wait
The Alan Parsons Project - I Wouldn't Want To Be Like You
The Doobie Brothers - What A Fool Believes
The Cult - Rain
Steve Miller Band - Take The Money And Run
The Low Down 91.1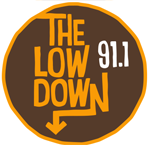 DJ: Pam Grier.
Aaron Neville - Hercules
BT Express - Do It ('Til You're Satisfied)
El Chicano - Viva Tirado
George McCrae - I Get Lifted
Marlena Shaw - California Soul
Smokey Robinson & the Miracles - Cruisin'
The Delfonics - Ready Or Not There I Come (Can't Hide From Love)
The Five Stairsteps - O-O-H Child
The Soul Searchers - Ashley's Roachclip
The Trammps - Rubber Band
The Undisputed Truth - Smiling Faces Sometimes
War - The Cisco Kid
Blue Ark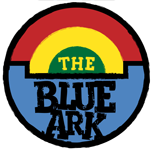 DJ: Lee "Scratch" Perry.
Chronixx - Odd Ras
Dennis Brown - Money In My Pocket
Gregory Isaacs - Night Nurse
Half Pint - Crazy Girl
Joe Gibbs & The Professionals - Chapter Three
Junior Delgado - Sons Of Slaves
KonShens - Gun Shot A Fire
Lee "Sratch" Perry - I am A Madman
Lee "Sratch" Perry - Disco Devil
The Upsetters - Grumbling Dub
Tommy Lee Sparta - Psycho
Vybz Kartel Ft Popcaan - We Never Fear Dem (So Bad Riddim)
Yellowman - Nobody Move, Nobody Get Hurt
Protoje - Kingston Be Wise
Non-Stop-Pop FM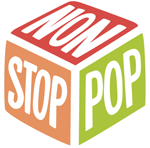 DJ: Cara Delevingne.
All Saints - Pure Shots
Britney Spears - Gimme More
Corona - Rhythm Of The Night
Fergie - Glamorous
Hall & Oates - Adult Education
Jane Child - Don't Wanna Fall In Love
Kelly Rowland - Work (Freemasons Remix)
Mis-Teeq - Scandalous
Modjo - Lady (Hear Me Tonight)
N-Joi - Anthem
Pet Shop Boys - West End Girls
Rihanna - Only Girl (In The World)
Robyn - With Every Heartbeat
Stardust - Music Sounds Better With You
Wham - Everything She Wants
Amerie - 1 Thing
East Los FM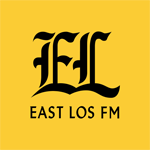 Elettronica messicana che unisce il corrido e le canzoni tradizionali con l'hip hop, il rock e lo ska.
DJ: DJ Camilo & Don Cheto.
Los Buitres de Culiacan - El Cocaino
Mexican Institute of Sound - Es-Toy
Niña Dioz - Criminal Sound
La Vida Boheme - Radio Capital
Fandango - Autos, Moda Y Rock And Roll
Don Cheto - El Tatuado
La Sonora Dinamita - Se Me Perdió La Cadenita
Fibre De Jack - She's A Tease
Maladita Vecinidad - Pachuco
Hechizeros Band - El Sonidito
Milkman - Fresco
La Liga ft. Alika - Tengo El Don
Los Tigres Del Norte - La Granja
Los Angeles Negros - El Rey Y Yo
Worldwide FM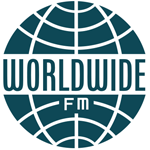 DJ: Giles Peterson.
Cashmere Cat - Mirror Maru
inc. - Cold Air
Trickski - Beginnings
Mala - Ghost
Swindle - Forest Funk
Tom Browne - Throw Down
Donald Byrd - You And The Music
Candido - Thousand Finger Man
Toro Y Moi - Harm In Change
Kyodai - Breaking
Django Django - Waveforms
The Gaslamp Killer - Nissim
Owiny Sigoma Band - Harpoon Land
Guts - Brand New Revolution
Yuna - Live Your Life (Melo-X Motherland God Mix)
Kiko Navarro & Tucillo, Amor - Lovery (Slow Cuban Vide Mix)
Richard Spaven - 1759 (Outro)
Hackman - Forgotten Notes
Channel X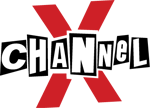 DJ: Keith Morris.
Agent Orange - Bored Of You
Black Flag - My War
Circle Jerks - Rock House
Fear - The Mouth Don't Stop (The Trouble With Women Is)
OFF! - What's Next?
The Adolecents - Amoeba
The Discendents - Pervert
The Germs - Lexicon Devil
The Wirdos - Life Of Crime
T.S.O.L - Abolish Government/Silent Majority
Youth Brigade - Blown Away
Suicidal Tendencies - Subliminal
Radio Mirror Park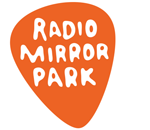 DJ: Twin Shadow.
Battle Tapes - Feel The Same
Dan Croll - From Nowhere (Baardsen Remix)
DJ Mehdi - Lucky Boy (Outlines Remix)
Feathers - Dark Matter
Jai Paul - Jasmine
Living Days - Little White Lie
Miami Horror - Sometimes
Tony Castles - Heart In The Pipes (Kauf Remix)
Toro y Moi - So Many
Twin Shadow - Shooting Holes
Twin Shadow - Old Love, New Love
Yacht - Psychic City (Classixx Remix)
Black Strobe - Boogie In Zero Gravity
Age of Consent - Colours
Favored Nations - The Set Up
Neon Indian - Change Of Coast
Nite Jewel - Nowhere To Go
Yeasayer - Don't Come Close
The Chain Gang of 1974 - Sleepwalking
Poolside - Do You Believe
The C90's - Shine A Light (Flight Facilities Remix)
HEALTH - High Pressure Dave
Vinewood Boulevard Radio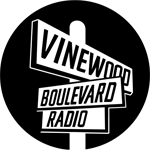 La colonna sonora dei tuoi sogni infranti e del potenziale sprecato.
DJ: Nathan Williams e Stephen Pope.
Wavves - Nine Is God
Fidlar - Cocaine
Bass Drum of Death - Crawling After You
Hot Snakes - This Mystic Decade
Moon Duo - Sleepwalker
Sam Flax - Fire Doesn't Burn Itself
Shark? - California Grrls
The Black Angels - Black Grease
METZ - Wet Blanket
Ceremony - Hysteria
Ty Segall - Diddy Wah Diddy
The Oh Sees - The Dream
Soulwax FM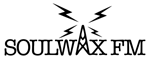 DJ: Soulwax.
Palmbomen - Stock (Soulwax Remix)
Fatal Error - Fatal Error
Supersempfft - Let's Beam Him Up
Mim Suleiman - Mingi
FKClub - The Strange Art (Inflangranti Remix)
Matias Aguayo - El Sucu Tucu
Daniel Avery - Naive Recemption
Joe Goddard feat. Valentina - Gabriel (Soulwax Remix)
Daniel Maloso - Bodymusic (Original Mix)
Green Velvet & Harverd Bass - Lazer Beams
Zombie Nation - Tryouts
Tom Rowlands - Nothing But Pleasure
Jackson And His Computer Band - ARP #1
Goose - Synrise (Soulwax Remix)
Transistorcake - Mr. Croissant Taker
Tiga - Plush (Jaques Lu Cont Mix)
The Hacker - Shockwave (Gesaffelstein Remix)
Pulp - After You (Soulwax Remix)
FlyLo FM

Un mix per accompagnarti a tutta velocità nelle autostrade di Los Santos.
DJ: Flying Lotus.
Flying Lotus Ft Niki Randa - Getting There
Flying Lotus Ft Erykah Badu - See Thru to U
Flying Lotus - Computer Face
Flying Lotus - Crosswerved
Clams Casino - Crystals
Flying Lotus - Be Spin
Flying Lotus - The Diddler
Flying Lotus Ft Niki Randa - The Kill
Captain Murphy - Evil Grin
Flying Lotus - Catapult Man
Hudson Mohawke - 100hm
Tyler The Creator - Garbage
Machinedrum - She Died There
Thundercat - Oh Sheit It's X
Flying Lotus - Stonecutters
Shadow Child - 23
Outkast - Elevators (Me & You)
Kingdom - Stalker
Dabrye - Encoded Flow
DJ Rashad and Heavee D - It's Wack
Aphex Twin - Windowlicker
Blonded Los Santos 97.8 FM
Todd Rundgren - International Feel
Panda_Bear - Mr Noah
Frank Ocean - Provider
Lance Skiiiwalker - Kno Ya Wrong
SWV - Rain
Joy Again - On A Farm
Frank Ocean - Ivy
Curtis Mayfield - So In Love
Marvin Gaye - When Did You Stop Loving Me, When Did I Stop Loving You
Les Ya Toupas Du Zaire - Je ne bois pas beaucoup
Drexciya - Andreaen Sand Dunes
Jay-Z - Dead Presidents II
Frank Ocean - Crack Rock
MC Mack - EZ Come, EZ Go
Aphex Twin - IZ-US
Burial - Hiders
Future - Codeine Crazy
Frank Ocean - Chanel
Lil Uzi Vert - For Real
Migos - First 48
Suspect - FBG
Frank Ocean - Nights
Playboi Carti - YSL
King Louie - Winnin'
Lil Sko - Miss White Cocaine
Giggs - Man Don't Care
(Sandy) Alex G - Master
Frank Ocean - Pretty Sweet
WCTR 95.6
Stazione con talk radio.
Blaine County Talk Radio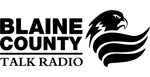 Stazione con talk radio.
Musica dinamica
La colonna sonora originale e dinamica di Grand Theft Auto V è stata creata per adattarsi perfettamente alle missioni del mondo di gioco aperto e può vantare una squadra di produttori e compositori leggendari, come il gruppo tedesco di musica elettronica all'avanguardia Tangerine Dream, il prolifico Woody Jackson , che i fan di Rockstar ricorderanno per le musiche di Red Dead Redemption, e gli apprezzati produttori di hip-hop progressivo Alchemist e Oh No, conosciuti anche come il duo Gangrene. Per saperne di più sulla colonna sonora dinamica, leggete l'intervista di Rolling Stone a Rockstar e rimanete sintonizzati per altre informazioni in arrivo.