Soundtrack
In The Ballad of Gay Tony, alcune delle vecchie stazioni sono state aggiornate con nuovi contenuti e DJ. Nel disco standalone Episodes from Liberty City, che include sia The Ballad of Gay Tony sia The Lost and Damned, sono state aggiunte nuove stazioni radio, tra cui Vice City FM.
ElectroChoc

Genere: House / Electro
DJ: Crookers
Major Lazer (feat. Leftside & Supahype) - Jump Up
Daniel Haaksman (feat. DJ Miltinho) - Kid Conga
Crookers (feat. Kardinal Offishall & Carla Marie) - Put Your Hands on Me (Acapella)
Boy 8-Bit - A City Under Siege
The Chemical Brothers - Nude Night
Crookers (feat. Solo) - Bad Men
Miike Snow - Animal (Acapella)
Jahcoozi - Watching You (Oliver $ Remix)
Crookers (feat. Nic Sarno) - Boxer
SonicC - Stickin
Black Noise - Knock You Out (Andy George Remix)
Mixhell (feat. Jen Lasher & Oh Snap) - Boom Da (Crookers Mix)
Crookers (feat. Kelis) - No Security
Electrochoc accoglie il suo nuovo sound, offerto dai Crookers. Il duo italiano di DJ porta il suo inimitabile ritmo direttamente da Milano a Liberty City.
K-109 The Studio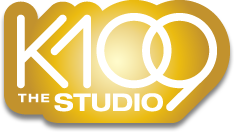 Genere: Disco / Electronic / Funk
DJ: DJ Karl Lagerfeld
Change - A Lover's Holiday
Rufus (feat. Chaka Khan) - Any Love
The Fatback Band - (Are You Ready) Do the Bus Stop
A Taste of Honey - Boogie Oogie Oogie
The Trammps - Disco Inferno
Creme D'Cocoa - Doin' the Dog
Chic - Everybody Dance
Sister Sledge - He's the Greatest Dancer
Sylvester - I Need You
Patrick Cowley - Menergy
Stephanie Mills - Put Your Body In It
Dan Hartman - Relight My Fire
Peaches & Herb - Shake Your Groove Thing
Rose Royce - Still in Love
Machine - There But For the Grace of God Go I
Candi Staton - Young Hearts Run Free
DJ Karl ritorna su K109 The Studio con un nuovo mix di classici da disco, come Chic o Créme D'Cocoa.
Vladivostok FM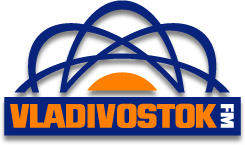 Genere: Est-europeo
DJ: DJ Paul
David Morales (feat. Lea-Lorien) - How Would U Feel
Steve Mac - Lovin' You More (Freemasons Vocal Club Mix)
Sucker DJs - Salvation (eSQUIRE Mix)
Stonebridge (feat. Therese) - Put 'Em High (JJ's Club Mix)
Marly - You Never Know (Morjac Extended Mix)
Shape: UK - Lola's Theme
Freemasons (feat. Amanda Wilson) - Love on My Mind
Soulsearcher - Can't Get Enough
Michael Gray - The Weekend
Jonathan Peters (feat. Maya Azucena) - Music
J Majik & Wickaman - Crazy World (Fonzerelli Mix)
Booty Luv - Boogie 2Nite (Seamus Haji Big Love Mix)
Hook n Sling - The Best Thing
Eric Prydz - Pjanoo
David Guetta (feat. Kelly Rowand) - When Love Takes Over
DJ Paul porta il party dalla Gran Bretagna direttamente sulla pista da ballo del Bahama Mamas.
San Juan Sounds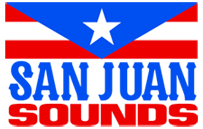 Genere: Musica Latina
DJ: Henry Santos Jeter
Ivy Queen - Dime
Aventura - El Desprecio
Fulanito - Guallando
Tego Calderon (feat. Oscar D'Leon) - Llora, Llora
Wisin & Yandel (feat. DJ Nesty) - Me Estás Tentando
Angel & Khriz (feat. Gocho & John Eric) - Na De Na
Elvis Crespo - Suavemente
Don Omar - Virtual Diva
Stazioni radio esclusive
Le seguenti stazioni radio sono esclusive del disco standalone Episodes from Liberty City che comprende sia The Lost and Damned sia The Ballad of Gay Tony.
Vice City FM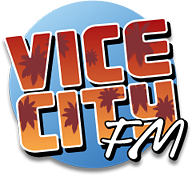 Genere: Anni '80
DJ: Fernando Martinez
Neneh Cherry - Buffalo Stance
Swing Out Sister - Breakout
Robbie Nevil - C'est La Vie
Roachford - Cuddly Toy
Narada Michael Walden - Divine Emotions
Five Star - Find the Time
T'Pau - Heart and Soul
Mai Tai - History
Nu Shooz - I Can't Wait
Texas - I Don't Want A Lover
Marillion - Keyleigh
Hue And Cry - Labour of Love
Climie Fisher - Love Changes Everything
Hall and Oates - Maneater
Curiosity Killed the Cat - Misfit
Coldcut (feat. Lisa Stansfield) - People Hold On
Level 42 - Something About You
Jeffrey Osborne - Stay With Me Tonight
Womack & Womack - Teardrops
Roxette - The Look
Re-Flex - The Politics of Dancing
'Til Tuesday - Voices Carry
Boy Meets Girl - Waiting for a Star to Fall
Prehab Sprout - When Love Breaks Down
Terence Trent D'Arby - Wishing Well
Wet Wet Wet - Wishing I Was Lucky
Scritti Politti - Wood Beez (Pray Like Aretha Franklin)
John Farnham - You're the One
Fernando Martinez è tornato. Diffondendo amore dappertuttto tramite le migliori hit degli intramontabili anni '80 su Vice City FM.
RamJam FM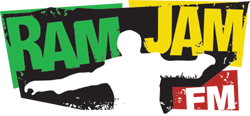 Genere: Raggae / Giamaicana
DJ: David Rodigan
Barrington Levy - Don't Fuss Nor Fight (AKA Sweet Reggae Music)
Ini Kamoze - Out of Jamaica
Damian "Jr. Gong" Marley - Holiday
The Morwells & Prince Jammy - Jammin' for Survival
John Holt (feat. Sizzla)- Police in Helicopter
Sugar Minott - Hard Time Pressure
Desmond Dekker - 007 (Shanty Town)
Major Lazer (feat. Turbalance) - Anything Goes
Prince Jammy - Jammy A Shine
Toots And The Maytals - 54-46 Was My Number
Frankie Paul - Worries in the Dance
Mr. Vegas - Mus Come a Road
Self-Actualization FM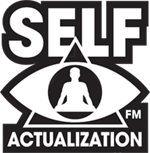 Genere: New Age
DJ: DJ Audrey
The Orb - A Huge Ever Growing Pulsating Brain That Rules From The Centre of the Ultraworld (Live Mix MK10)
Alpha Wave Movement - Artifacts & Prophecies
Autechre - Bike
Larry Heard - Cosmology Myth
Chilled by Nature - Go Forward (Love Bubble Mix)
Tom Middleton - Moonbathing
Alucidnation - Skygazer (3002) (Remix)
Pete Namlook and Klaus Schulze (feat. Bill Laswell) - V/8 Psychedelic Brunch