Soundtrack
Sebbene non ci siano nuove stazioni radio presenti in The Lost and Damned, cinque delle vecchie stazioni sono state aggiornate con nuovi contenuti e DJ.
The Beat 102.7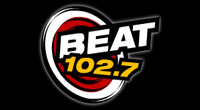 Genere: Hip Hop moderno
DJ: Funkmaster Flex

Show di Statik Selektah
"Here in Liberty City" - Termanology
"Car Jack" - Freeway
"Spit" - Saigon
"The Chase Is On" - Skyzoo
"I Hear Footsteps" - Consequence
"My Favorite Song" - Talib Kweli
Show di Funkmaster Flex
"Arab Money" - Busta Rhymes feat. Ron Browz
"Conglomerate" - Busta Rhymes feat. Young Jeezy & Jadakiss
"Swing Ya Rag" - T.I. feat. Swizz Beatz
"Jumping Out the Window" - Ron Browz
"Go Hard" - DJ Khaled feat. Kanye West & T-Pain
"Dangerous (Remix)" - Kardinal Offishall feat. Akon & Sean Paul
"Green Light" - John Legend feat. Andre 3000
"Love Lockdown" - Kanye West
Bonus track
Liberty Rock Radio 97.8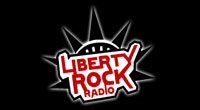 Genere: Rock classico
DJ: Iggy Pop
"Hair of the Dog" - Nazareth
"Renegade" - Styx
"Every Picture Tells a Story" - Rod Stewart
"Saturday Night Special" - Lynyrd Skynyrd
"Free Ride" - The Edgar Winter Group
"Lord of the Thighs" - Aerosmith
"Highway Star" - Deep Purple
"Touch Too Much" - AC/DC
"Drivin' Wheel" - Foghat
"Five to One" - The Doors
"Go to Hell" - Alice Cooper
"Jane" - Jefferson Starship
"Run to the Hills" - Iron Maiden
"Wild Side" - Mötley Crüe
"Wheels of Steel" - Saxon
"China Grove" - The Doobie Brothers
"Wanted Dead or Alive" - Bon Jovi
Radio Broker
Genere: Rock Alternativo
DJ: Juliette Lewis
"Shake It Loose" - Blonde Acid Cult
"Hell on Wheels" - Kill Memory Crash
"Get Ready to Die" - Magic Dirt
"Nouveau Americain" - Brazilian Girls
"Borderline" - Freeland
"The Hunger (Blood in My Mouth)" - Kreeps
"Radical Businessman" - Japanther
"Command" - Foxylane
"Body Language" - Monotonix
"Dance Girl (GTA MIX)" - Game Rebellion
"Blood on the Steps" - The Yelling
"I Walk Alone" - The Jane Shermans
L.C.H.C. Hardcore Rock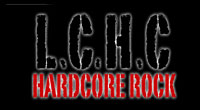 Genere: Punk Hardcore
DJ: DJ Max Cavalera

"Slaughter of the Soul" - At the Gates
"Jailbait" - Drive By Audio
"Inner Sanctum" - Celtic Frost
"Drowned" - Entombed
"Dead Embryonic Cells" - Sepultura
"Dead by Dawn" - Deicide
"I Cum Blood" - Cannibal Corpse
"Call From the Grave" - Bathory
"Awakening of the Gods" - Kreator
"Fear of Napalm" - Terrorizer
WKTT Talk Radio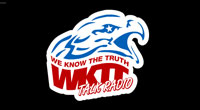 Genere: Talk Radio
Voce: Lisa e Smithy the Sidekick
The Lost and Damned EP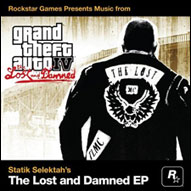 L'EP è stato mixato da Statik Selektah ed è disponibile per l'acquisto.
Termanology - "Here In Liberty City"
Freeway - "Car Jack"
Saigon - "Spit"
Consequence - "I Hear Footsteps"
Skyzoo - "The Chase Is On"
Talib Kweli - "My Favorite Song"
Trailer soundtrack
Le soundtrack dei trailer sono invece le seguenti:
Sepultura - "Dead Embryonic Cells" (trailer di debutto).
The Yelling - "Blood On The Steps" (trailer Billy).
Brazilian Girls - "Noveau Americain" (trailer Johnny).
Termanology - "Here In Liberty City" (trailer Malc).