La citta' di Vice City ricreata in The Sims 3
News inserita da Fabio206 -
Il modder Fresh-Prince Creations ha lavorato duramente per più di un anno e mezzo per poter ricreare la città di Vice City in The Sims 3.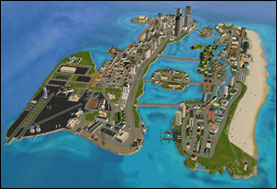 Nonostante la notizia non riguardi direttamente il mondo Grand Theft Auto, pensiamo sia degna di nota per tutti coloro che accomunano la passione per GTA a quella per il vasto mondo di The Sims.
Al momento è stata rilasciata una versione beta. Di seguito, il link al download sui nostri server e qualche screenshot ufficiale.