The Lost and Damned EP disponibile su Amazon
News inserita da Fabio206 -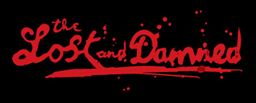 Amazon.com ha annunciato un album che contiene tracce provenienti dal primo pacchetto di contenuti scricabile per GTA IV. L'EP è stato mixato da Statik Selektah ed è disponibile per l'acquisto.
Le tracce presenti al momento sono:

Termanology - "Here In Liberty City"
Freeway - "Car Jack"
Saigon - "Spit"
Consequence - "I Hear Footsteps"
Skyzoo - "The Chase Is On"
Talib Kweli - "My Favorite Song"
Il pacchetto scaricabile, contiene diverse altre tracce (è stato detto che ben cinque stazioni radio verranno aggiornate con nuova musica e dj).
Le soundtrack dei trailer sono invece le seguenti:


Sepultura - "Dead Embryonic Cells" (trailer di debutto)
The Yelling - "Blood On The Steps" (trailer Billy)
Brazilian Girls - "Noveau Americain" (trailer Johnny)
Termanology - "Here In Liberty City" (trailer Malc)
Restate su Expert, novità in arrivo!