Trailer per The Lost and Damned
News inserita da Fabio206 -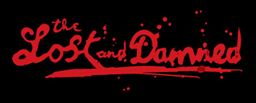 Durante la conferenza del Video Games Award, tenutasi questa notte e terminata poco fa, Grand Theft Auto IV ha ricevuto il premio di "Gioco dell'anno", "Miglior gioco d'azione" e "Miglior intepretazione maschile" con il protagonista Niko Bellic.
E' stato inoltre mostrato il trailer ufficiale del primo pacchetto scaricabile The Lost and Damned, disponibile dal 17 Febbraio 2009 per i possessori della versione XBox360.



Per ulteriori informazioni sul pacchetto scaricabile, che sarà disponibile dal 17 di Febbraio in esclusiva ai giocatori XBox360, consultate il menù laterale.

Restate su Expert, novità in arrivo!