Tre nuove immagini: The Lost and Damned
News inserita da Fabio206 -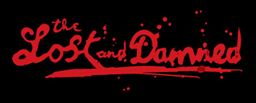 Il website XBox.com ha pubblicato tre nuove immagini di Grand Theft Auto IV: The Lost and Damned, il primo pacchetto scaricabile che ricordiamo sarà disponibile dal 17 Febbraio 2009 per i possessori della versione XBox360 al prezzo di 19,99 $ (1.600 Microsoft Points), all'incirca 15 euro.



Per ulteriori informazioni sul pacchetto scaricabile, che sarà disponibile dal 17 di Febbraio in esclusiva ai giocatori XBox360, consultate il menù laterale.


Restate su Expert, novità per GTA 4 PC in arrivo!