Multiplayer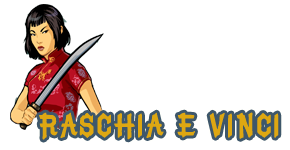 Introduzione

In questa pagina troverete informazioni riguardo il multiplayer di Grand Theft Auto: Chinatown Wars.


Modalità presenti

Sono presenti ben sei modalità di gioco nel multiplayer via Wi-Fi integrato.


Gang Bang
Sfida il tuo avversario in una guerra tra bande per il territorio. In questa modalità bisogna attaccare o difendere il territorio della gang: entrambi i giocatori sono al comando di una squadra di membri della gang armati fino ai denti.
Sopravvissuto a Liberty City
Uccidi prima di essere ucciso! Affronta un avversario in cinque ambienti diversi della città in partite all'ultimo sangue. Il primo che realizza il numero di uccisioni richiesto (da 2 a 20), vince la sfida!
Torneo
Una speciale modalità torneo per veicoli. Riuscirai a vincere i 4 tornei, ciascuno composto da 5 gare individuali? Al termine delle corse, il giocatore con il maggior numero di punti, vince la coppa.
Corsa
Compete against your friend in a no-holds-barred race to the finish line on one of 20 different courses scattered around Liberty City. In the Death Race variation of this mode you earn laps by killing your opponent instead of racing, and upgrades are littered throughout the course to help you gain a competitive edge over your opponent.
Corsa al bottino
Steal the van, deliver it, and stash the cash. Sounds simple -- but your opponent wants the same van and the same cash. Once you've taken control of the target van, you need to get it back to the safe house, all the while being chased and smashed by your opponent. The more the van is damaged, the less cash you get on delivery.
Difendi la base
Team up in one of 8 co-operative scenarios and defend your turf against waves of enemy gang members. Enemies will attack specific targets, such as vehicles, and each wave will become progressively harder to eliminate.